COLLEGE OF LAW LECTURE ON WILLS & ESTATES: ADMINISTRATION & DISPUTES
Find out more about the COLLAW lecture series that George Paltos was a part of. Wills and estates specialist legal practitioners.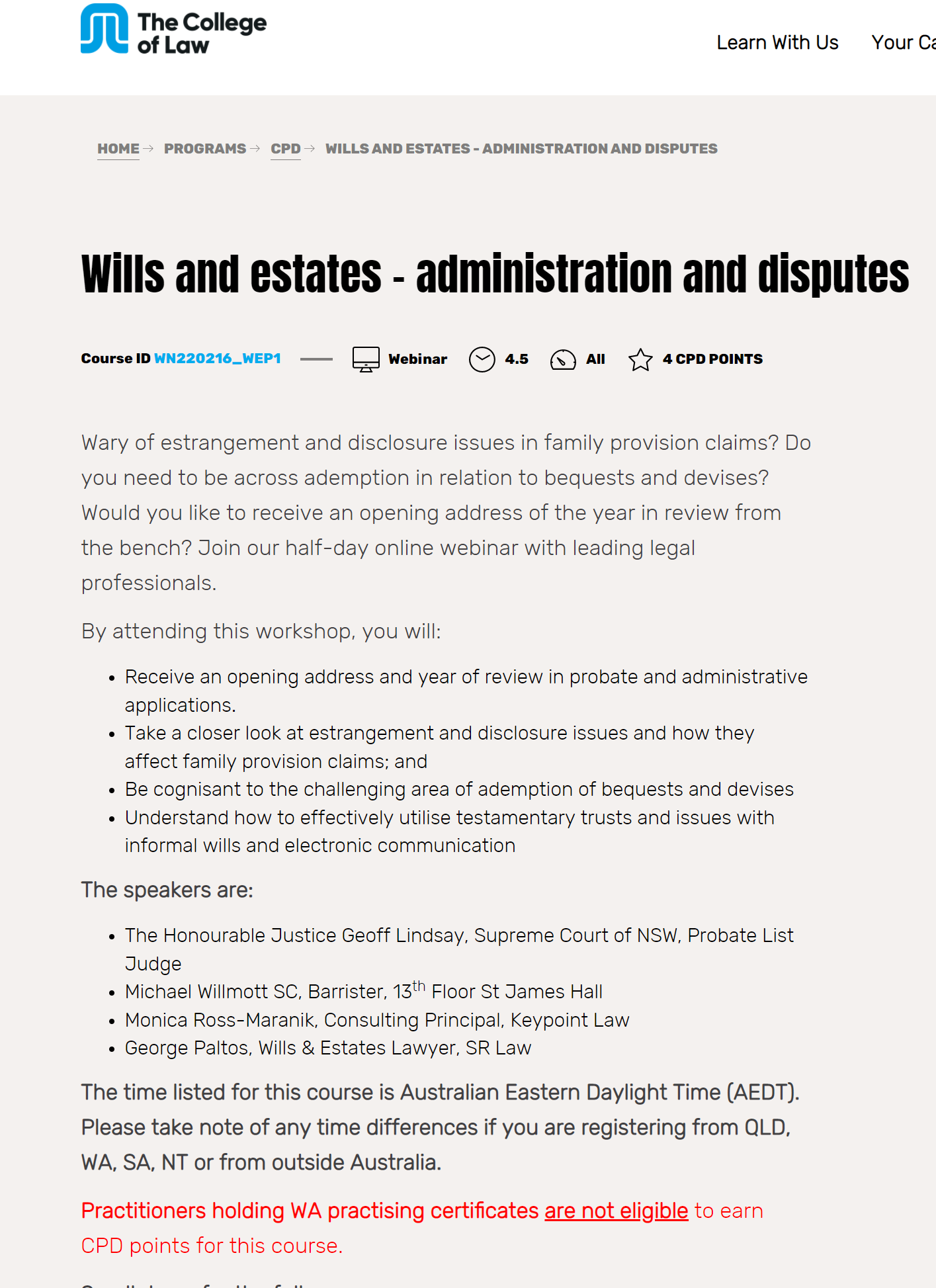 Wary of estrangement and disclosure issues in family provision claims? Do you need to be across ademption in relation to bequests and devises?
Would you like to receive an opening address of the year iun review from the bench? Join our half-day online webinar with leading legal professionals.
By attending this workshop, you will:
receive an opening address and year of review in probate and administrative applicatioins.
take a closer look at estrangement and disclosure issues and how they affect family provision claims; and
be cognisant to the challengine area of ademption of bequests and devises
understand how to effectively utilise testamentary trusts and issues with informal wills and electronic communications.
The speakers are:
The Honourable Justice Geoff Lindsay, Supreme Court of NSW, Probate List Judge
Michael Willmott SC, Barrister, 13th Floor St James Hall
Monica Roos-Maranik, Consulting Principal, Keypoint Law
George Paltos, Wills and Estates Lawyer, SR Law (SR Wills and Estates Law)
This course has passed but if you want any information or to discuss any of the issues, contact George Paltos at SR Wills and Estates Law for any specialist inheritance matters.